Posts: 922
Joined: Mon Nov 18, 2019 7:00 am
Location: NC, USA
---
Posts: 922
Joined: Mon Nov 18, 2019 7:00 am
Location: NC, USA
Sanji chapters are the best chapters

Nami is an e-thot...haha - makes sense

Oda's mind....on that shit again. So is he really the brachiosaurus devil fruit?...or a snake devil fruit? or how does science mean he can change the devil fruit or was science that he built in rocket launchers?

But my interest was just piqued with the Marines making their move!! And finally, just like I was talking about last week or 2 weeks ago...someone is coming BACK. Hopefully, RL gets the Koby treatment and has done some serious strength increasing in the past 15 years or so (I actuallly looked it up)
Last edited by
killacross
on Sat Oct 09, 2021 6:27 pm, edited 1 time in total.
---
Some unexpected things happened this chapter that I like. A power boost to Sanji (makes sense too), Robin being a target and seeing Rob Lucci was cool.
---
Posts: 794
Joined: Tue Nov 19, 2019 10:56 pm
killacross

wrote:

↑

Sat Oct 09, 2021 8:17 am

Oda's mind....on that shit again. So is he really the brachiosaurus devil fruit?...or a snake devil fruit? or how does science mean he can change the devil fruit or was science that he built in rocket launchers?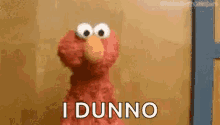 All I know is Sanji isn't a failure. Not only did he surpass his family in terms of just shear training, turns out he just needed access to the suit to awaken his dormant abilities. So he's actually Judge's greatest creation.
And Yamato's full wolf form is elegant as fuck. That's a beautiful looking wolf. Oda gave her long eyelashes too which I thought was funny. Just to girl her up even more. She greatly resembles Amaterasu from Okami.
---
Hah called the marines showing up back into the discussion for like chapter 1022. I wonder if we'll see Luffys fleet.

Or maybe Shanks shows up to stop the marines. That would be the perfect moment for him and Luffy to meet again, after taking down a yonko
---